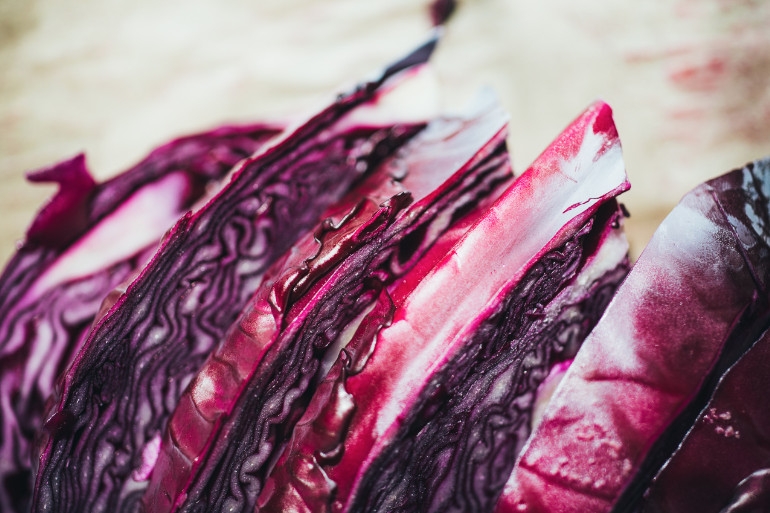 This is an easy but slightly time consuming side dish. Works great with Salmon and Roast Potatoes.
Serves two (large portions).
Ingredients
1 red onion, diced.
1/2 red cabbage roughly chopped.
Dry or fresh Chilli (to taste).
1 teaspoon of brown sugar
Olive oil.
Drop of Soya Sauce.
Veg stock/seasoning. 1/2 a stock cube should be fine.
Process
Gently fry the red onion and red cabbage in a little olive oil (on a low heat) for about 15 mins.
Add the seasoning, sugar, soya sauce and chilli, continue cooking on a low heat for another 20 min, or until the cabbage is soft and still moist.
Thats it!
Posted: by Leeroy.
---